For those who don't know, Germany is the cradle of several incredible electronic music artists, some of them already confirmed in the line-up of Airbeat One like Neelix, Zedd and Markus Schulz. In addition to these talented DJs, there's also one of the largest open-air festivals in Europe, the Airbeat One which takes place in the city of Neustadt-Glewe, Germany.
The festival completes this year 17 editions, and for this celebration, they selected some of the biggest names in the electronic music scene to celebrate in great style! Check out the complete line-up for 2018: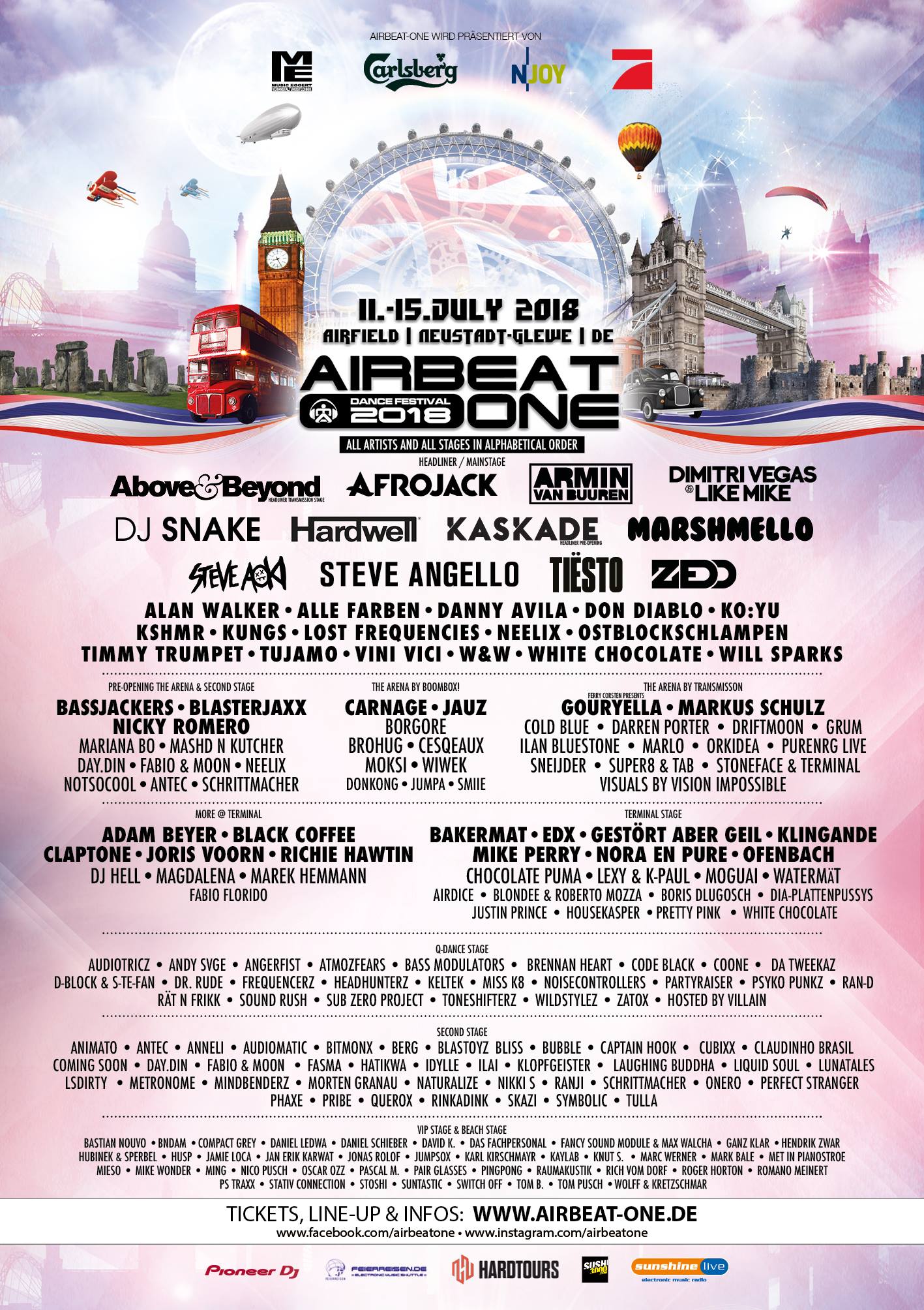 It is worth mentioning that the festival has a camping area, a pre-party and a massive structure for the mainstage, in addition to 6 other stages. All this, to receive about 40,000 people a day! See the photos below and the latest edition of it's aftermovie to feel the vibe of the Airbeat One festival!