For the second consecutive year, Ushuaïa Tuesdays provide a bit of Tomorrowland's experience to club goers with the "Garden of Madness" party, which is hosted by Belgians Dimitri Vegas & Like Mike and Lost Frequencies as well as guests specials every week, such as Steve Angello, Carnage, Steve Aoki, EDX, Nora En Pure, Diplo, MATTN, Felix Jaehn, among others.
And what supposed to be another unpretentious Tuesday was definitely one of the most insane of the season, and we'll tell you why!

With opening at 5:00 p.m., at 6:00 p.m. the club was already full, and at 7:00 p.m. we were treated to the Swiss EDX set, which was impeccable: summer tracks like "Panic Room", "No Place" and "Losing It" were played , mashups were performed live, in addition to his new track,"Sillage". All this with a breathtaking sunset, preparing the pickups with great mastery for the Belgian Lost Frequencies, which dominated the Vibez of the audience from beginning to end of their presentation!
At precisely 10 pm, the brothers Dimitri Vegas e Like Mike kicked off what would be one of their most epic presentations, with many big room hits, fireworks and CO2. And just before 11:00 PM, we were all surprised by the duo on one of the balconies of the hotel, and with the announcement that, from that moment, we would hear a set "all the way to the past", and it was done!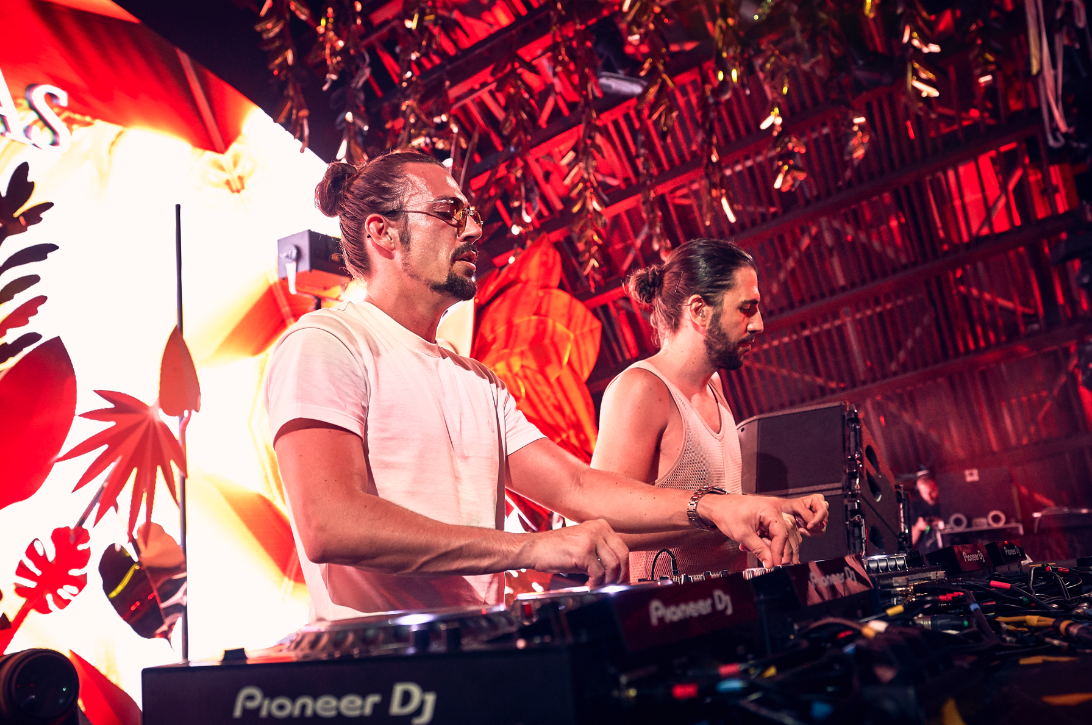 We were hit with a beating of hits that marked our lives in 2012/2013, beginning with "Ocarina", the theme song of Tomorrowland 2013, going through "Tsunami" by DVBBS & Borgeous, "Levels" by Avicii, "Calling" by Sebastian Ingrosso & Alesso, "Million Voices" by Otto Knows, among other classics. Everyone present was ecstatic and with that taste of nostalgia. And the night was just warming up! After the moment "back to origins", the duo returned to the stage, and surprised us once again: a b2b with the Nervo sisters. What an unforgettable night! We've got crowd control, lots of good music and lots of vibez, of course!
This is an experience that we point out to everyone who goes to Ibiza: Garden of Madness in Ushuaïa! The energy is amazing, the fun is guaranteed and you can still be surprised with unique presentations that only ibiza can provide you!