Review: a weekend full of great vibez at the Steel Yard
Written by Vibez Crew on 29 de May de 2018
The Creamfields festival label is considered one of the most incredible in Europe, as well as being responsible for one of the largest outdoor electronic music festivals, they are also responsible for Steel Yard, one of Europe's largest concert venues, and we went there to check it out!
Steel Yard works as a warm-up for the Creamfields festival, which will take place in August (23-26), and this year it reunited more than 15,000 people a day with big artists in London on 26-27th May during the Bank Holiday.
The chosen location was again the Finsbury Park, which featured toys scattered throughout the park with food-trucks in it's mega-structure, over 18 feet high!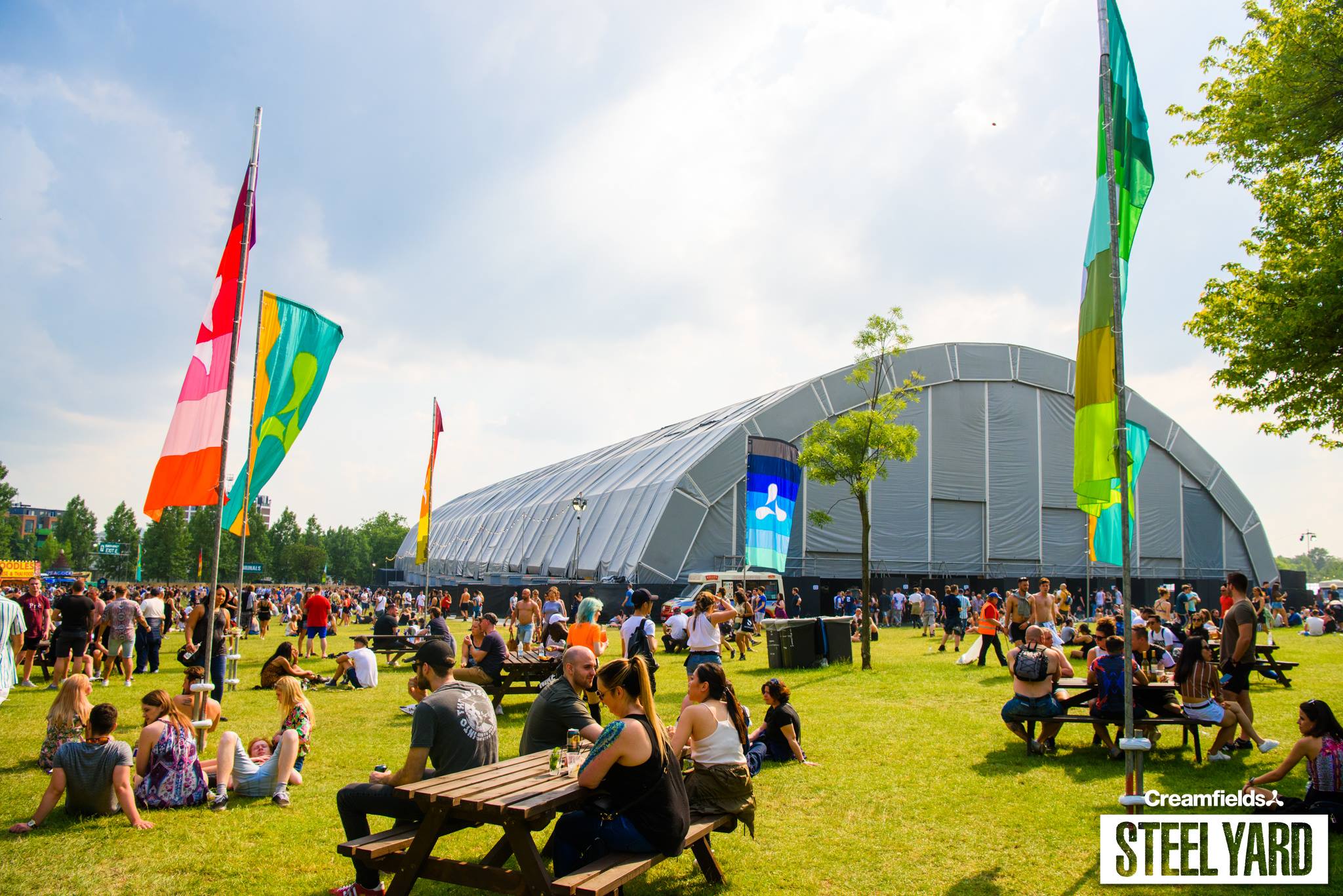 The sunny Saturday, was perfect to embrace the new album tour, Common Ground by Above & Beyond and it began with a Yoga session led by them, putting the audience to exercise to the sounds of more relaxing electronic music, and then the British duo Eli & Fur, kicked off the shows of the day!
Oliver Smith, Spencer Brown, Gabriel & Dresden, Genix & Sunny Lax, Ilan Bluestone and Grum commanded the stage wonderfully, preceding the big and most awaited show of the night: Above & Beyond! The trio played all the classic tracks as well as many tracks of the new album, taking the audience to the delight, making Saturday a memorable day!
Sunday also started radiating, and featured the set of special guests, Tchami and Malaa, playing songs from the 'No Redemption Tour', taking the bass to the sky. To complete the day with all these vibes, Steve Angello made a spectacular presentation, full of incredible tracks and we can highlight the best part of his performance when he played his homage to Avicii, with the 'Sometimes' song, making the audience sing along in an exciting choir.
But the most expected attraction of the night was undoubtedly the living legend of electronic music, Tiësto! The master finished the evening playing all his best tracks, leaving everyone wanting more.
No doubt, this weekend was a blast! A lot of vibez, a wonderful audience, amazing staff, and the best soundsystem of all time! We can't wait to live this again at Creamfields in August!
What a weekend! 🙌 Steel yard you did not disappoint! Tag your mates who were there. Steel Yard returns in August at #Creamfields2018 – don't miss out!

Posted by Creamfields on Monday, May 28, 2018
---