Tinderbox is a multi-genre music festival and returned this year for its fourth edition celebrating of the best in electronic, pop, rock, indie and urban music. Since it began in 2015 Tinderbox Festival has grown year on year and in 2018 between June 28th and 30th, close to 45,000 guests passed by the Tusindårsskoven (The Thousand Year Forest) in the city of Odense to participate in Tinderbox – which brought some of the world's most popular acts to Denmark.
Already one of Denmark's most respected music festivals, thousands of music fans had the opportunity to see to see a mix of international stars and local artists across three thrilling days. This year saw DJ's such as Tiesto, Kygo, Lucas & Steve, Kungs, Laidback Luke, Vini Vici, Steve Aoki, and Morten rock their respective stages, amongst other great artists.
It is a 
well organized
 affair with all you would expect to see at a music festival of this size including not one, but two dedicated main stages, a huge dance music tent, the
Magicbox Electronic Stage
and the new Moonlight woodland space, all hosting an array of genres from indie rock, to electronic, dance, EDM, house, techno and urban garage style. And a huge selection of food options and chilling lounges followed by the tent 
Tinderbox

 Comedy
keeping the crowd happy. The bike and car parks were very close to the action too, so no long treks back and forth.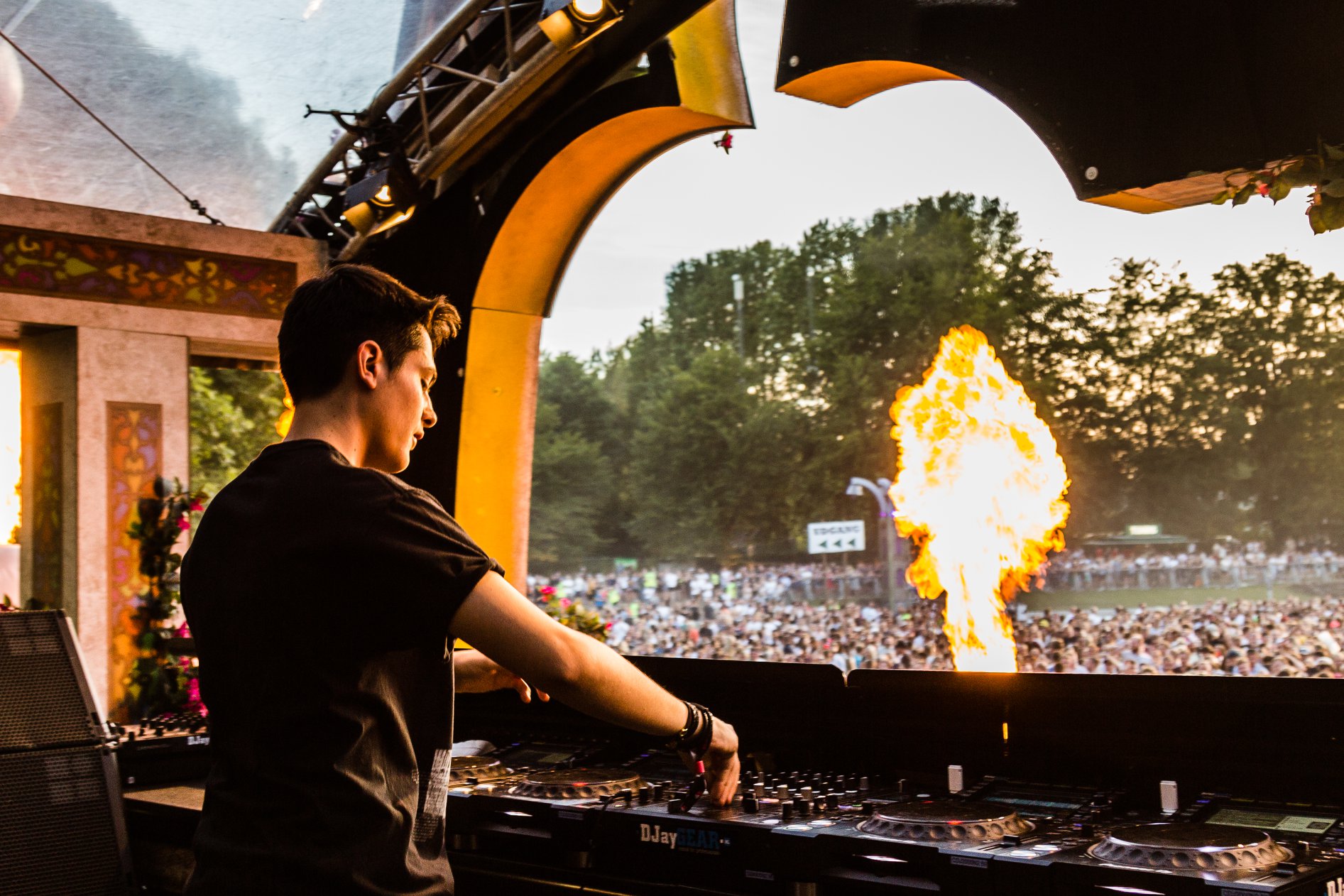 As a music blogger, my focus was on the concerts over the days, with an occasional snap of the artists. Compared to other festivals the average age of the public is young, with the core demographic between the ages of 20-30, however
Tinderbox
still attracts a variety of different people of all ages, so it's not just for the kids but for the old ones too.
The nifty Morten played on Thursday on the Red main stage, bringing his brand of hard electronic music to his own country. He had like an effortless transition through the gamut of genres, ranging from uplifting progressive to heavy-stepping electro version. But for us, our biggest name was undoubtedly Steve Aoki, this guy knows how to throw a party and displayed his energy during a presentation full of fun, serving champagne and 10 cakes for those who wanted to be caked! One of the most important names of the Psytrance scene, Vini Vici, worth of Thursday too. Matan Kadosh played alone e brought a more mature, soulful sound to the Magicbox stage. He's a DJ surfing a well deserved wave of electronic music and was super.
Talking about Friday, Lucas&Steve played an amazing house set full of known songs, followed by Will Sparks in a more techno vein. The EDM master Laidback Luke then played a great set after the sun went down over Tusindårsskoven forest. The deep and tropical house of the prodigy Kygo headlined the Red mainstage, delivering an incredible presentation with him at the piano and live singers.
Saturday seemed to be the most expected day for the electronic music lovers, with a Tiesto presentation at the Blue main stage. But that was the last act of the night so we went to other stages to get to know a bit more about another DJs and bands. So we discovered a place called Moonlight, a space like an outdoor nightclub full of people dancing and celebrating life. All days long this place was hosted very respectable lineups with all genres of dance music represented. The sounds systems were pounding and the lasers and lighting of the highest quality. Coming back to the Magicbox stage, both Alan Walker and R3hab, most famous for their time in electronic dance music scene, played individual sets to huge crowds. After that, at 1 am the legend started his show with his new release "Jackie Chan", making the crowd go crazy and delivering one amazing set worthy of who knows what it does.
Odense is a small city and the place where the festival happens is a middle of nowhere if you're used to big cities. Something really interesting to say is that we almost couldn't see taxis or public transport, so most of the people there choose to go to the festival cycling which was really cool to see.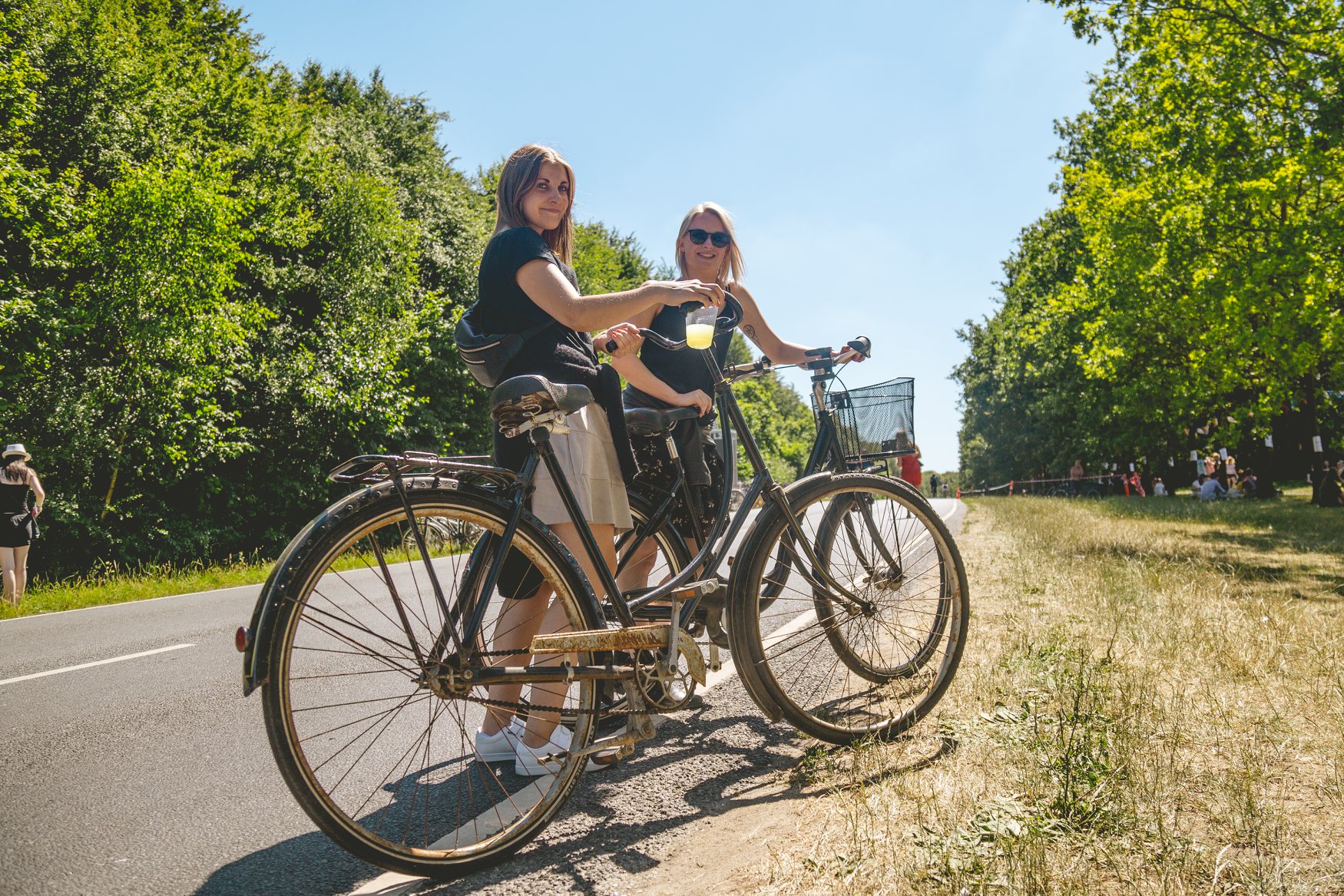 If you are considering 
Tinderbox
 next year I wouldn't hesitate. It is one of the biggest and best festivals in Denmark. You have to travel a fair distance to beat it (2 hours away driving from Copenhagen) but it is a highly enjoyable way to spend a weekend and see some truly top-level artists perform, especially if you're going to camping there. And not too expensive either with full three-day tickets an early bird price of Dkk995 each day. We'll be there in 2019 for sure.